Yesterday I told you about eCover Authority and that's on sale now until TUESDAY for a one-time payment of less than $40! The regular price is $97 per year.
Maybe you saw my email and are not sure it's for you? If so I'm going to try to answer any questions you might and also tell you who this program is not for.
Oh and don't forget if you buy this program you get two awesome bonuses from me:
1. Look Over My Shoulder workshop (Value $47) on August 10th where I'll show you exactly how I make eCovers.
2. MY Graphics training program (Value $127) so you can learn everything you need to know about creating graphics for all business uses.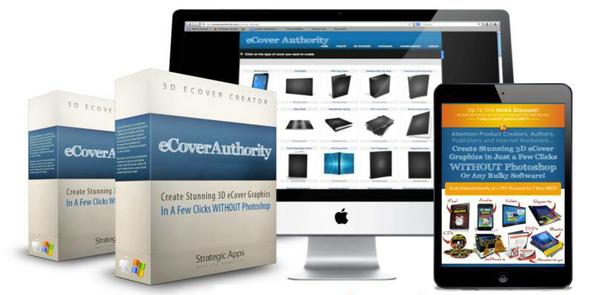 Who eCover Authority IS For:
eCover Authority is for almost anyone running an online business. You need visual representations of your products and services. Let me list it out for you:
Virtual Assistants – Use it to create eCovers for your opt-in freebie, you know the one you're using to attract potential clients. Show off your portfolio with the computer covers. Create eCovers for your clients (earn back your payment with just one eCover)!
Coaches – Report covers (free and paid) to help your people. Screenshot of your membership area (if you have one) put onto a tablet or laptop eCover. eCovers for your coaching programs and training products.
Information Marketers – Free report eCovers. Audio or video download eCovers. Product eCovers. Membership cards. Use eCovers in your download areas to get your customers excited about the products they've bought from you!
Affiliate Marketers – Just because you don't create your own products doesn't mean you can't create some awesome eCovers to promote them. Think outside the box here and use eCovers for your bonuses, for training webinars and more.
As an example here's an eCover I created for the 'Look Over My Shoulder' eCover Bonus workshop I'm offering for everyone who purchases eCover Authority: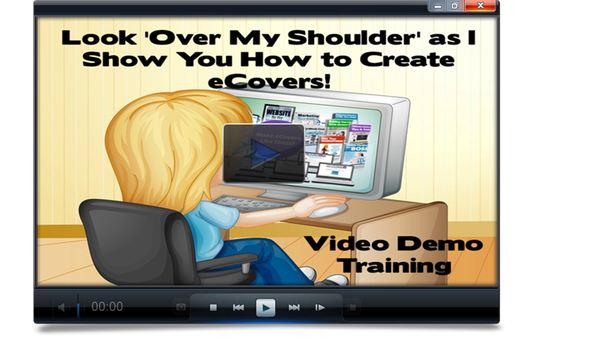 Who eCover Authority Is NOT For:
Tech-Haters – If you get super-frustrated with new software then this probably isn't for you. Like anything new there will be a learning curve and you've got to be willing and open to learning a few new things.
Unmotivated Buyers – If you keep buying stuff but don't actually use it then this product COULD be for you but you just shouldn't buy it unless you intend to use it. Don't waste money if you really know you're never going to get to it. If you CAN motivate yourself with this purchase to TAKE ACTION and use it to earn back your money, then that's awesome.
That's it… I really can't think of anyone else who should SNAP up this software ASAP, and start using it now.

Why This eCover Software Program is Awesome: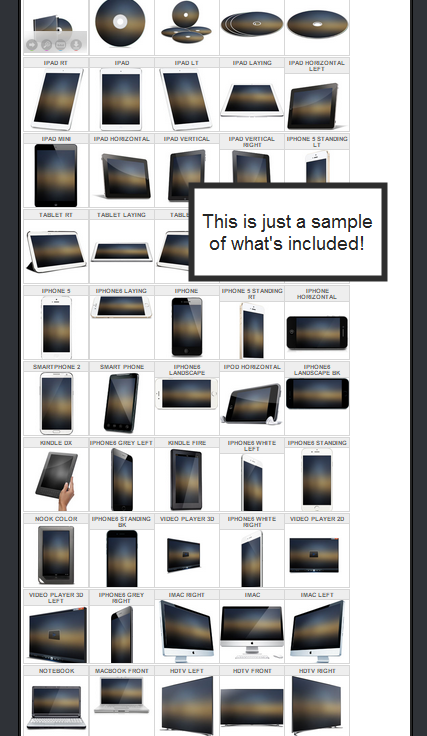 Templates – There are over 100 eCover templates to choose from which is more than you need for ANY kind of eCover you'd want to create.You get eCovers for any kind of report – softcover, hardcover, spiral-bound. You get eCovers books, notebooks, binders, magazines.You get boxes, a software box, CD covers, DVD covers, tablets, phones, e-readers, laptops, banners, member cards, computer screens and more.There's something for anything you need!
Packager – There's this really cool feature within this program where you can package up your eCovers into one image.An example of how to use this is, say you have a coaching program like I do that offers video training and email coaching. You could create a video eCover and an iPhone eCover with a screenshot of gmail, then package them together for a combined eCover representation of your overall product.Here's how I did it for my Website by the Weekend course: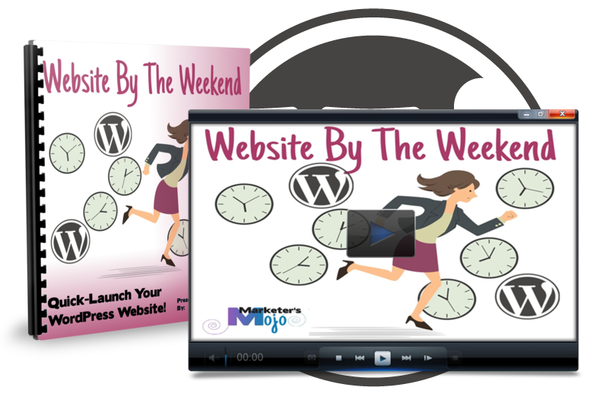 This makes it EASY for you to bundle your products into bigger products like I did here: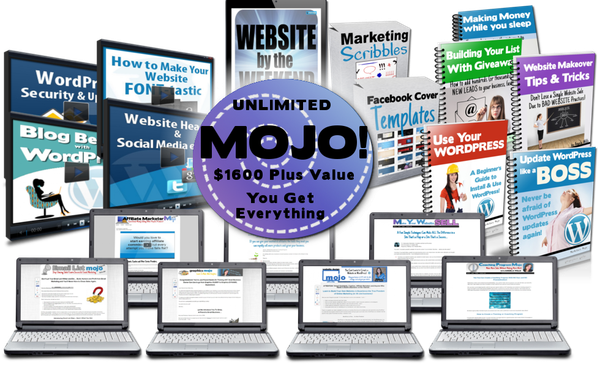 My eCovers – So the software saves all your created eCovers. It's a really nice way to edit or store your eCovers and go back to use or download them later!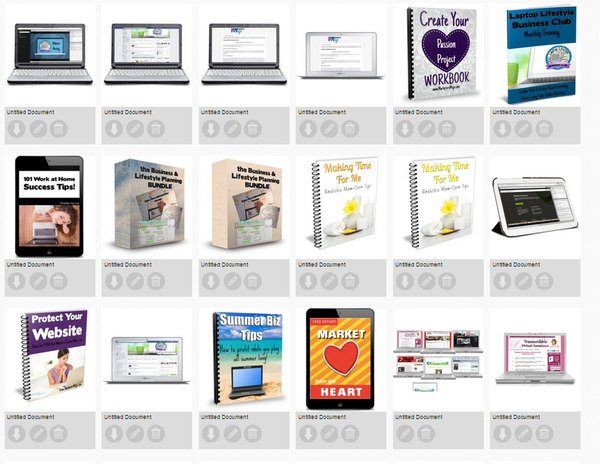 What I Don't Like About eCover Authority:
I know with all my ranting and raving it's hard to believe there is anything I don't like about this program. Well there is and it's kind of a big deal.
I don't like the actual editor. I find it clunky and not that easy to use (like editing text seems much more complicated than it needs to be). Also I'm not a big fan of the text options. I'd love to be able to use my own fonts to keep my business branding consistent.

Also included are a bunch of background and images. They are actually not bad but the selection is not awesome. They're good to use in a pinch but I have my own method, much better for using this program effectively (which I'll spill all details about during my free bonus webinar training).
In short I use Gimp or Picmonkey to create the graphics and then just upload and pop them out as eCovers. It's way easier that way because I don't have to figure out how to use the editor. You can use ANY graphics editor you are used to (Canva, PicMonkey, Photoshop, Gimp) to create your graphic and then it's very easy to actually create the cover from there. I'll show you exactly how to do this on this week's webinar!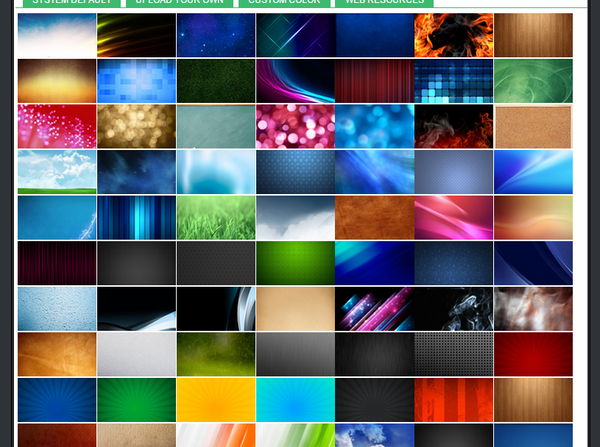 Why This Deal is a BIG Deal:
Right now for a few more days there is a sale on eCover Authority. Until Friday it's less than $40. I've paid almost $200 to create the same eCovers you can pay this one-time fee to create!
Once this sale is over the price goes back to $97 per year (which, in my opinion is steal a great price).
You do NOT want to miss this. You'll kick yourself later if you do (trust me I missed it the first time round and was kicking myself when I did).